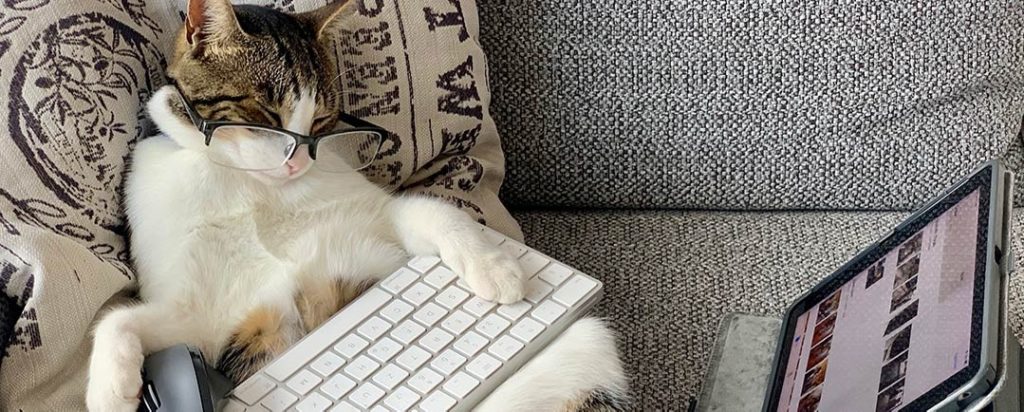 "Tell me about God. I've almost forgotten."
~ Four-year-old boy addressing his newborn baby brother (from Metanoia interview with Reverend John Gregory Toews)
By Catherine Austin Fitts
The campaign to ensure that each of us resonates in a trance with our smartphone and the local Wi-Fi—instead of with the divine intelligence as it weaves throughout the life around us—moved to a new level of intensity during the first half of 2022. Those of us trying to avoid the trance were inspired by the arrival of a particularly gracious springtime.
Spring is always a fine time to roadtrip—and roadtrip we did. I and a colleague drove to Stockholm for meetings in April, and then in May, the Solari team headed back up to Malmö in southern Sweden for the Northern Light Convention. Sweden's coastline, forests, and wildlife were simply breathtaking.
So was following the Rhine to Geneva for a press conference with attorney Philip Kruse in May, an event focused on WHO shenanigans. In Geneva, we met Diane Protat, the French attorney who, together with Mélodie Feron, helped launch "Where Is My Period?" Diane and Mélodie joined us on the Solari Report in June. In the 2nd Quarter, Robert Dupper and I also traveled to Arlesheim, Switzerland for recordings with Thomas Meyer for Spiritual Science Academy.
One of the joys of spring in the Netherlands was a visit to the tulip fields. The fields were ablaze with acres of every color and type of tulip. It was my first such visit, and the experience was every bit as spectacular as the hype I have heard for years.
These days, alas, tyranny never takes a break. And that means the tsunami of disinformation and divide-and-conquer tactics kept growing during the first half of 2022. An important topic of debate was whether or not the rule of law should prevail. The rule of law says that each individual is responsible and accountable under the law based on evidence as to their intent and actions.
As an alternative to the rule of law and personal responsibility and accountability, the notion of "mass psychosis" is growing. If the public does not reject this dangerous idea, prepare to see it used to justify why government regulators should not be held accountable for genocide. It is also a way to let off the hook those of us who tolerated or helped to implement genocide or did nothing to prevent it or to protect the next generation, with the implication being that we should not feel badly as we were supposedly swept away by an eruption of group psychology—never mind that this would excuse us of our obligations as citizens under the Constitution and basic laws of our land. Rich discussion on these topics led to a series of book reviews and interviews that began publication in the 3rd Quarter. Stay tuned for more!
Throughout the 2nd Quarter, the economic squeeze tightened. As the central banks continued to raise interest rates and the stock market fell, the drumbeats of war in Ukraine grew louder. The push by the United States to destroy energy and trading ties between Russia and Europe also continued to drive inflation and tempers higher. As spring turned to summer, it was clear that friction was only going to increase. For many subscribers, summer vacations were a welcome albeit temporary escape.
The nature of these times is that the rise in all-cause mortality is impacting one and all, including Solari and our network. In April, we said goodbye to long-time Canadian ally Rob Kirby.
We also enjoyed the return of two long-time friends and allies to the Solari Report: investigative reporter Kelly O'Meara, who published the first series on the Missing Money back in the early 2000s, as well as precious metals expert Franklin Sanders. Franklin joined us for a Solari Report on our revised Silver and Gold Payment Calculator and wrote and joined us for the interview on the theme for this Wrap Up—the role of gold and silver in building family wealth.
We began to develop our Building Wealth curriculum with the publication of the 2nd Quarter 2022 Equity Overview. Building Wealth will be the theme of the 3rd Quarter 2022 Wrap Up. We are evolving toward a full curriculum that organizes our content into an integrated approach to building wealth in our high-friction environment. The curriculum acknowledges that what we need is not just an investment strategy but a war strategy.
In the 2nd Quarter, we also updated our Family Financial Disclosure Form. The public continues to be pressured to play Russian Roulette with injections that provably do not meet the standards of basic pharmaceutical quality controls. The Family Financial Disclosure Form and our other Covid-19 forms are designed to help educate and protect you and your family. Please make use of them and pass them on to those who need protection.
I am particularly proud of the Solari team and our many allies. We have decided to publish our full list of thank you's in the 2022 Annual Wrap Up, so I will not list everyone here. However, I do want to highlight some of our key allies in the New Media, including Corey Lynn, Whitney Webb, and Elze van Hamelen. Special thanks, too, to John Titus, who co-hosts Money & Markets with me, and to the Solari Series hosts and authors: Ulrike Granögger (Future Science), Pete Kennedy (Food), Jennifer Walters (Health), Vanessa Biard-Shaeffer (Via Europa), Junious Ricardo Stanton (Metanoia), and Nina Heyn (Food for the Soul). Finally, thanks to our News Trends & Stories editor Brad Eddins, who does a remarkable job of helping us distill the events of each quarter for our discussions with Dr. Joseph Farrell.
During the 2nd Quarter, we published our first interview with David Rasnick—a scientist who has done so much to educate people on the real story behind HIV and AIDS. Dave echoed what many people fighting for scientific integrity, health and financial freedom, and the rule of law now say—we are finding each other! It feels powerful, and it feels great.
In short, there is a new "we" that is gathering. We are proud to be a part of it, and we hope you are, too.
West Chester, Pennsylvania
October 30, 2022